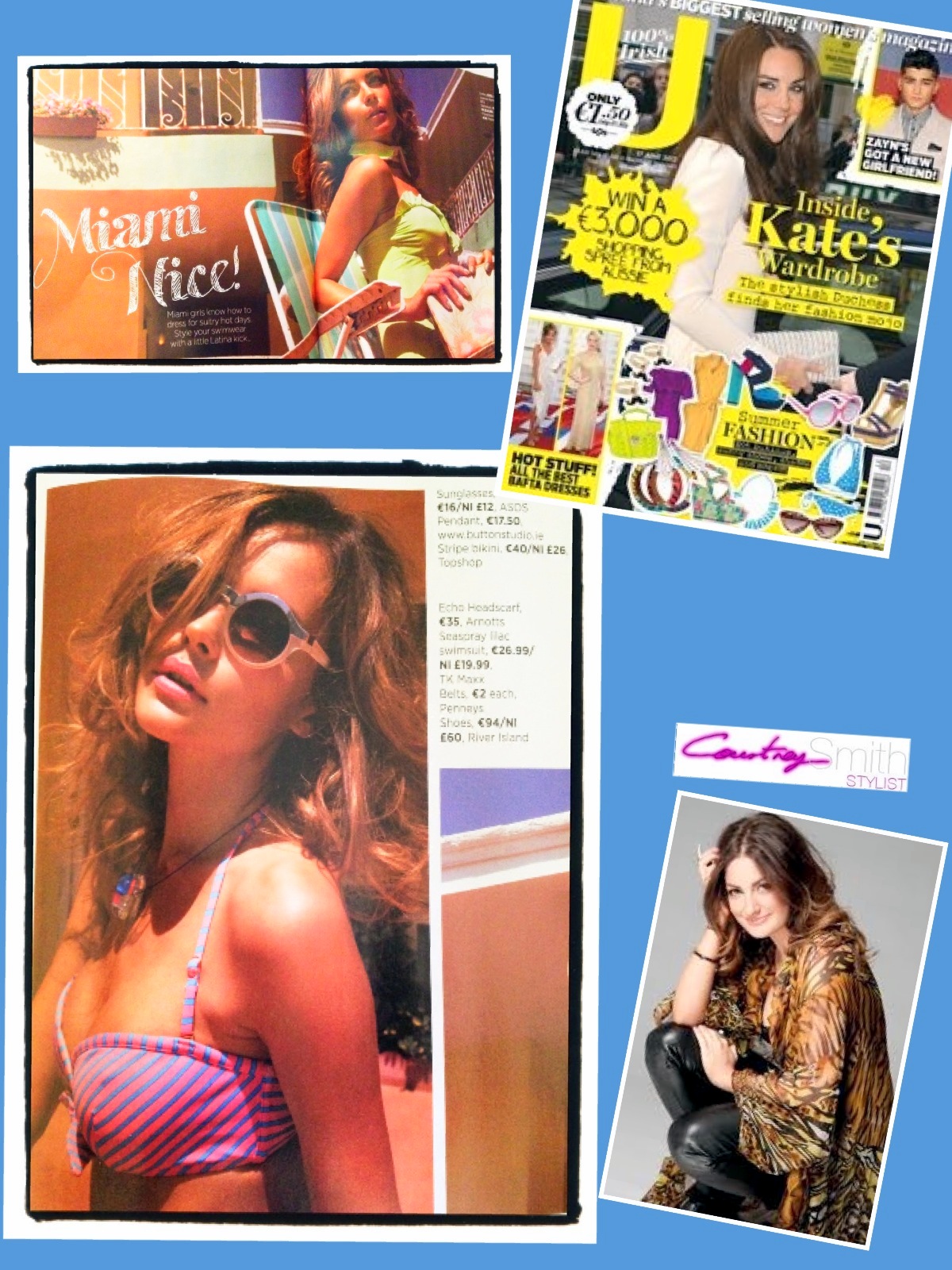 The Buttons are spreading !!! I have never been to Miami ,it is definitely on my to do list but it looks like my buttons have beaten me to it !!  How cool is that ;0)
I have to give a huge thank you to stylist Courtney Smith www.courtneysmith.ie for making this happen. A while ago on twitter Courtney put a call out for information on any IRISH jewellery makers that she should look into , a couple of my lovely shops and twitter friends tweeted about Button studio and it went from there.
It would have been very easy for Courtney to put any  piece of  jewellery on for this shoot but the fact she went that extra step to support a small Irish jewellery maker really is fantastic ;0) So a huge thank you Courtney and to U magazine for featuring my work in this weeks 17th June issue . It is part of the fantastic shoot called Miami Nice photographed by Daniel Holfeld www.danielholfeld.com and styled by Courtney Smith.
U magazine 100% Irish and living up to its claim ;0)