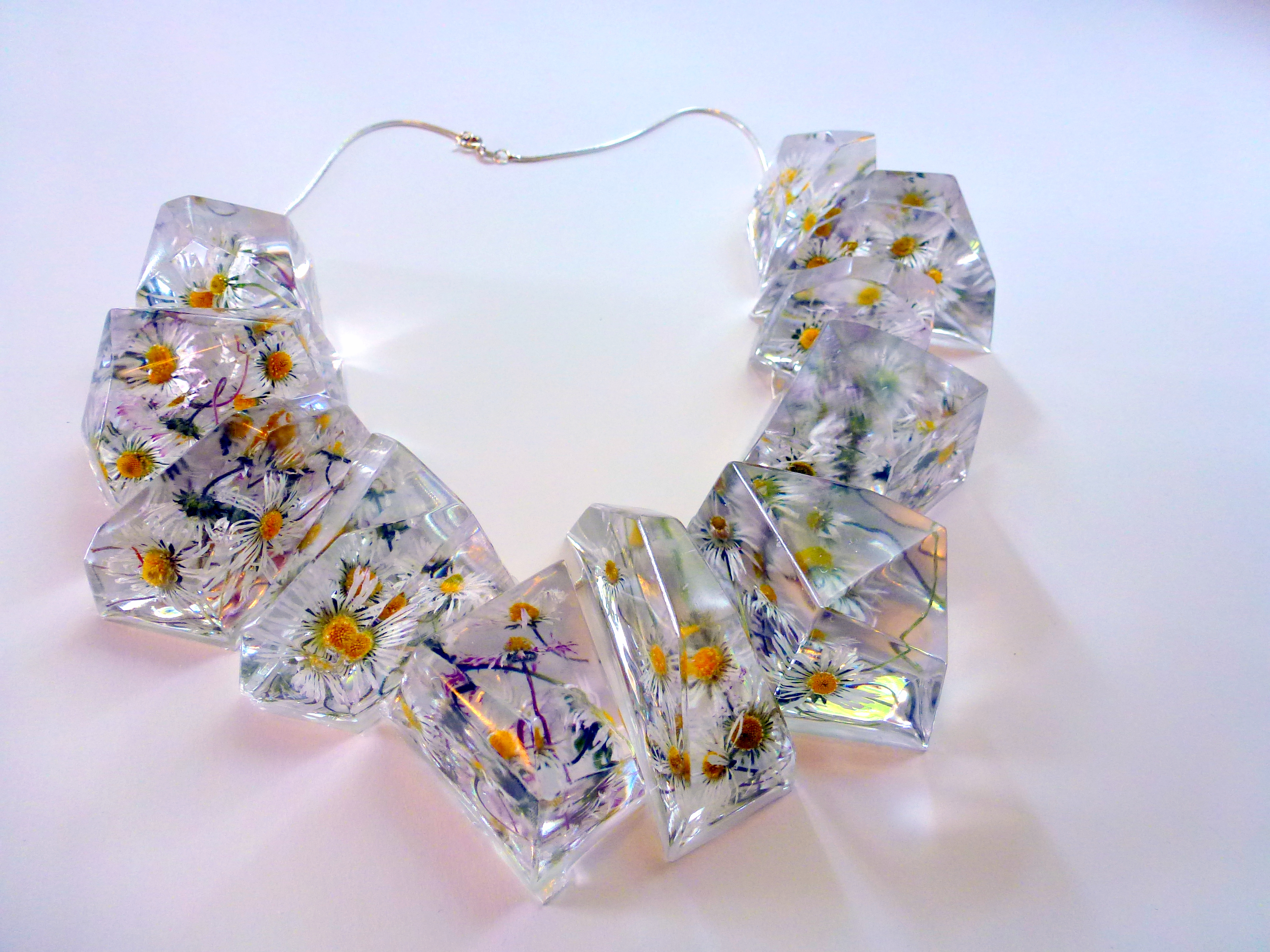 I just got some good news that my entry for the RDS competition has got through to the final round of Judging ;0)
Daisy Chain
Real Irish daisy's strategically cast into clear resin to form a eye-catching and fresh take on the traditional daisy chain that we all grew up making. A frozen sample of summer for ever and ever.
This piece is a modern take on the traditional Daisy chain. As children making them was a regular pass time a activitie largely lost once one gets older.
My daisy chain piece is made from real daisy's from my garden, I cast them fresh so they still have their 3d shape( not easy as i had to work out how to make them hold there colour and shape)  Daises are classed as weeds but really never fall into peoples thoughts as weeds, they always stir up happy memories of summer and childhood. These daisy's will never fade or rote they are frozen in time and in winter they will be a nice reminder of what summer brings.