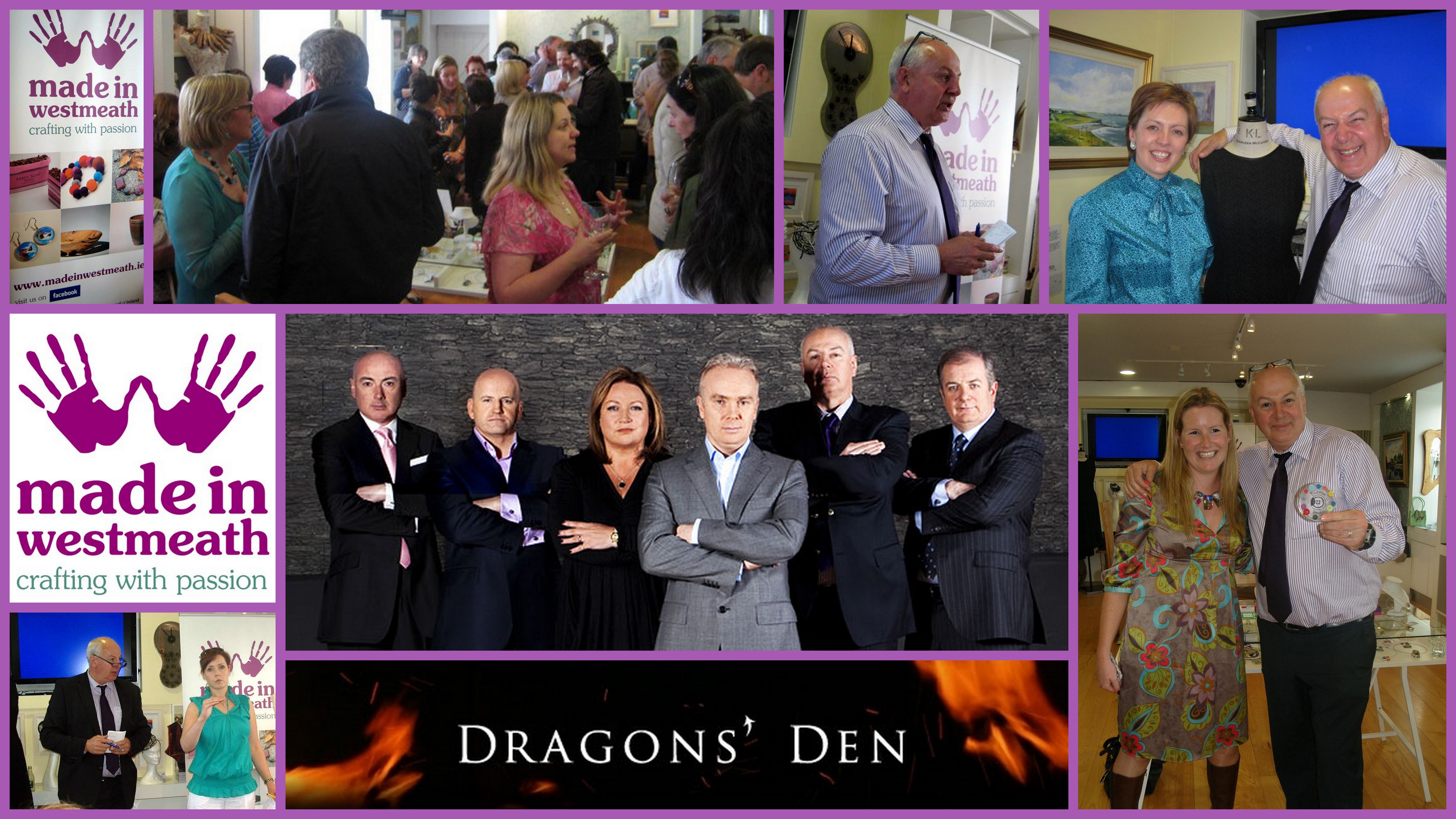 Well what a evening . Made in Westmeath had its launch night for its fantastic new craft group. As the name may just have given the game away the common bond between us all is that we live slap bang in the middle of Ireland in the lovely County of Westmeath. We are a interesting bunch doing everything from painting,soap making, textiles, Knitwear,Jewllery, woodwork, toy-makers, Wood turning, fashion design,felting and lots lots more.
We where very lucky to have Bobby Kerr from the Dragons den to come down for the Launch party. I must say i was very impressed he came and spoke with great enthusiasm. He gave use all his 10 secrets to making it in the  business world , he spoke very well of the cuff so to speck and even ended with a cheeky joke. He also hung around and made sure he spent some time with each of the people in the group which i thought was just amazing of him . All in all it was a fantastic night , a huge success and a amazing launch pad for this new exciting group.
We really need to thank Bobby Kerr , Westmeath County Enterprise Board, Craft In Ireland.com Aileen and Martina from Core crafted design , The yummy Tea rooms upstairs for the mouth watering food and lastly all the crafty people for making the night such a overwhelming success.