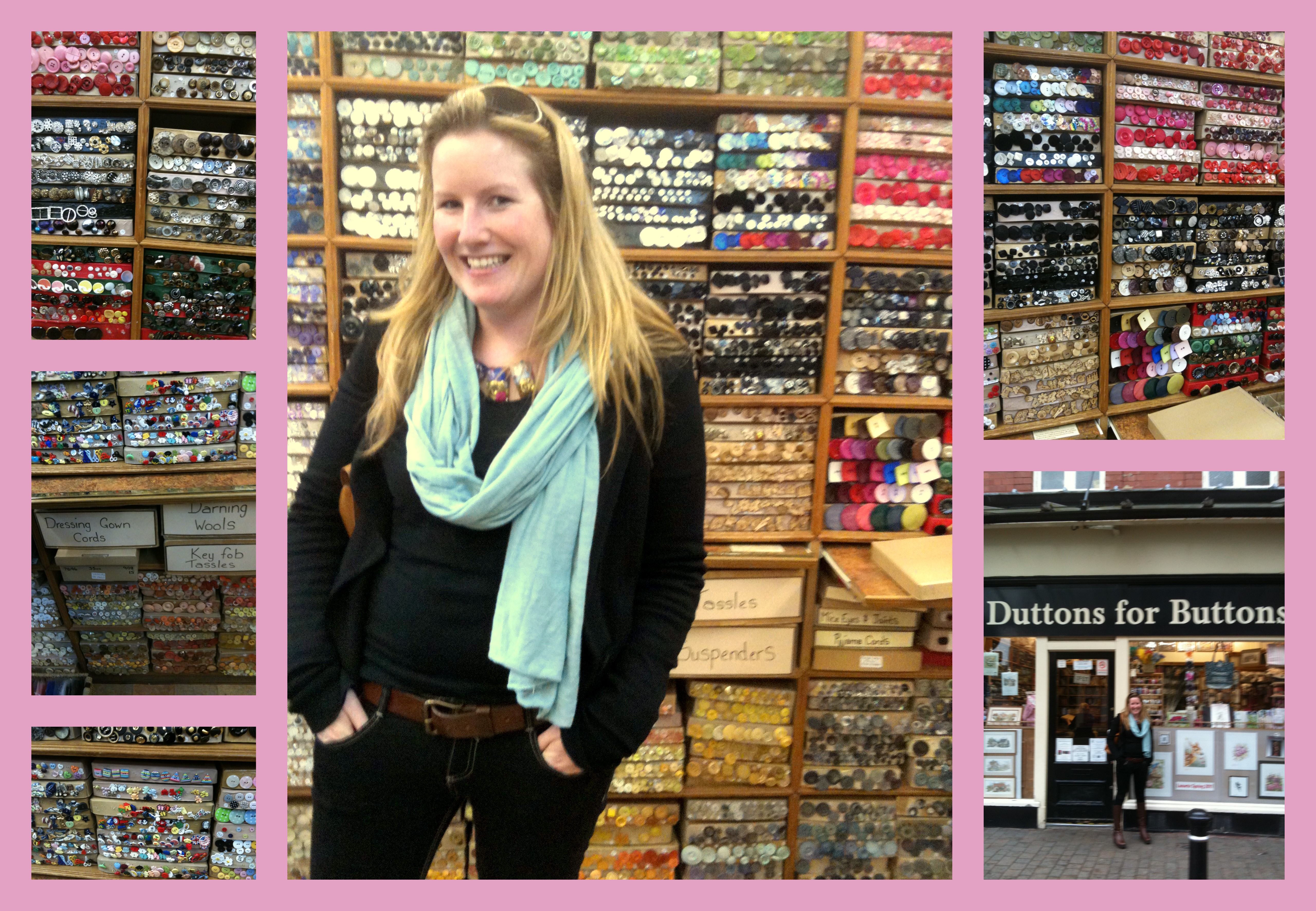 We had a great day trip over to Harrogate to take peek at a trade show with the aim of taking part next year. Between a 3:30 AM start , a friend who checked himself in by accident as being from Iceland not Ireland at a slip of a mouse and me leaving my Wallet behind in the trusted Fiat punto that five of use squeezed into it was a eventful day .
But the icing on the cake was me dragging the group to my favourite shop. Don't i look like the cat that got the cream in photo above ;0). I was a little excited .
The Magical place is called Duttons For Buttons .
They boast to have the largest selection of buttons in Great Britain. They have every single button imaginable. Recently their buttons have been seen on stage and screen with appearances in Pirates of the Caribbean, Evita and Captain Corelli's Mandolin.
They also do a fantastic mail order service where you can send them a Button and they will try and find you a match .
www.duttonsforbuttons.co.uk