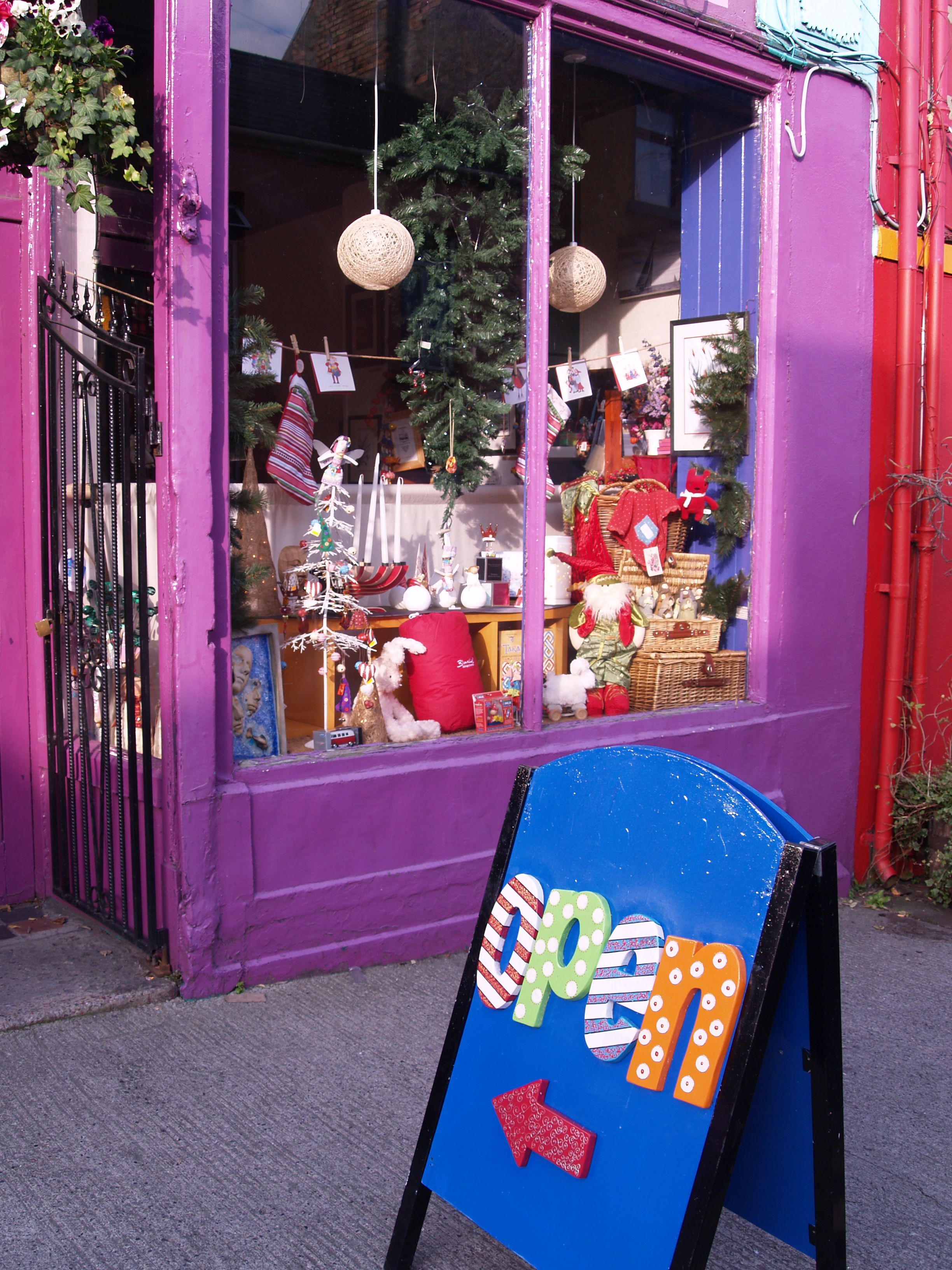 I was 26 when I took over the most amazing shop i knew . I had grown up visiting it discovering new magical things that it had inside for me to see and play with.
As i got older this shop was always the go to shop for all presents and inspiration.
I took it over October 2008 (yep the month the Irish banks crashed !! correct!!)
With fresh enthusiasm and stubborn character I through myself  into that little shop for a year. A wonderful experience by all accounts. I meet some wonderful people .
Retail …… ! In the good times was tough but owning a craft gallery in a recession felt allot like pushing a bolder up a hill in ten inch heels ;0)
I turned into a elf .. making stock at night to fill in the gaps in the shelves that i couldn't afford to fill. I learned so much and I owe my career now to this little shop.
Button Studio Started here. I have always loved jewellery so making my own jewellery was a welcome pass time.
A pass time turns into a career the minute you get your first sale , your first compliment , your first taste of what could be.
I sold my first Button pendant on the 3rd of  August 2009 and my first business (my Shop)  died that October.
When one door closes another window opens and as you can see i had some big shop windows to launch from.